WORKSHOP: OVERWHELMING OBJECTS

ACADEMY OF PERFORMING ARTS IN PRAGUE

MA PROGRAM IN DIRECTING OF DEVISED AND OBJECT THEATRE

DURATION OF THE WORKSHOP: 2 DAYS
Commodities can evoke various types of emotionality in us and construct fictions. How can they become agents to develop costumes and performance? Oyama gave a two-day-workshop to at the MA program in Directing of Devised and Object Theatre at the Academy of Performing Arts in Prague, led by Prof. Sodja Lotker.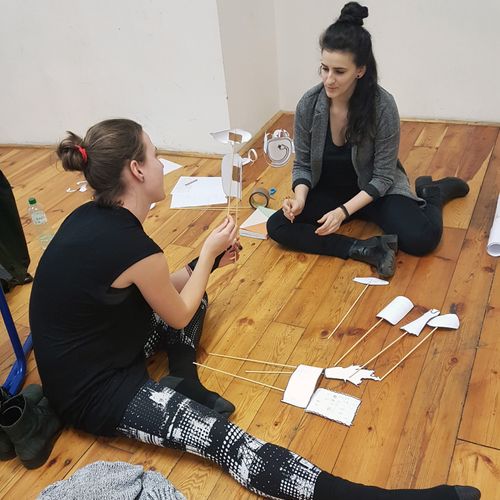 On the first day of this workshop, the students and Oyama discussed objects that they hold very close to us, but they feel in some way or other overwhelmed by them. Either their beauty, weight, personal meanings, value, personal history with the object, or all together these commodities are simply intense.
At first, the workshop examined narrative potential of these objects through working in pairs on paper puppet shows. Later, each person selected only one object, extracted the main characteristics of it, and constructed sculptural costumes made from rattan and textile. In the final stage, the students and Oyama examined how to enact the wearable sculptures in a group.
OBJECT STORY ARCHIVE 01 Wig "Berta"
"I love her, but I have an identity crisis with her. Hair, identity, and self are very intense personal, and complex topics as a black woman. I am still working through it. But she is amazing and I love her!"
OBJECT STORY ARCHIVE 02 Dress
"This is a dress that my grandmother and then my mother wore before I received it. I made men cat-call me, when I was like 16."
OBJECT STORY ARCHIVE 03 Box
"I need to organize my belongings. Otherwise they are just trash that annoy me. I spend lots of money buying boxes. A box is not an immediate object, but a concept itself, and it is a concrete material. Everything becomes useful after I put it in the box. It reduces my anxiety."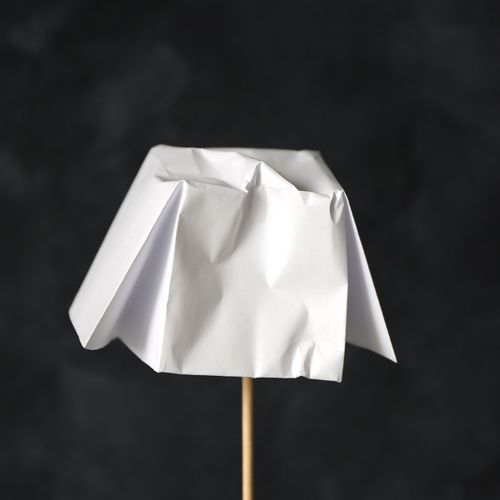 OBJECT STORY ARCHIVE 04 Aquarel colours
"These are my aquarel colours that my grandfather gave me years ago. My grandfather and I don't talk right now."
OBJECT STORY ARCHIVE 05 Tarot card
"My Tarot cards. I like you, but please stop telling me out on my shit. Actually, don't, wait… ah. I don't know. Ugh."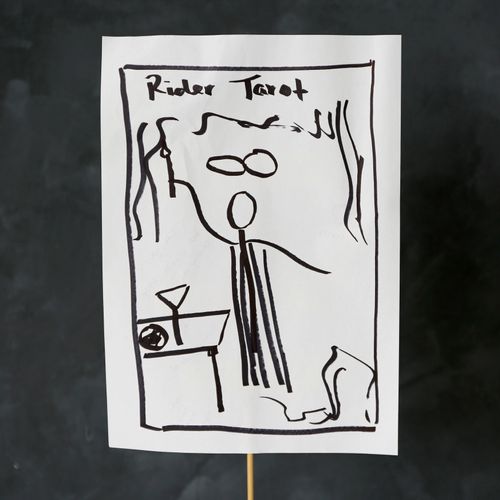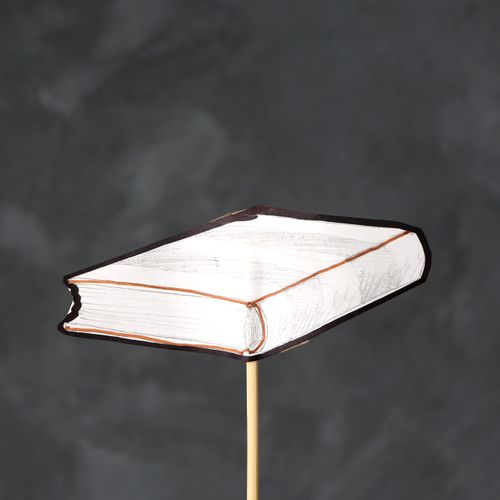 OBJECT STORY ARCHIVE 06 Sketchbook
"This is a note/sketchbook that I was using at the age of 16 – 18, so it has a lot of self-revelation inside."
OBJECT STORY ARCHIVE 07 Backpack
"Every 2 years nomad."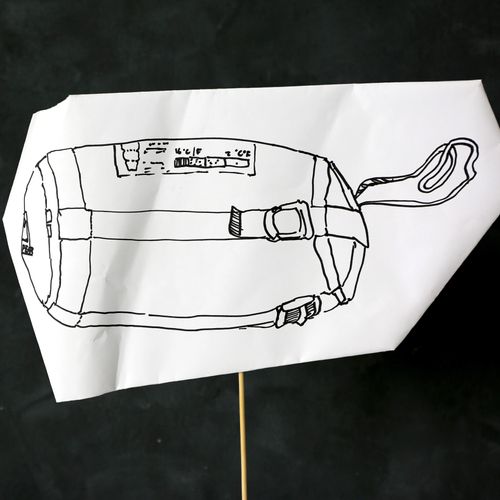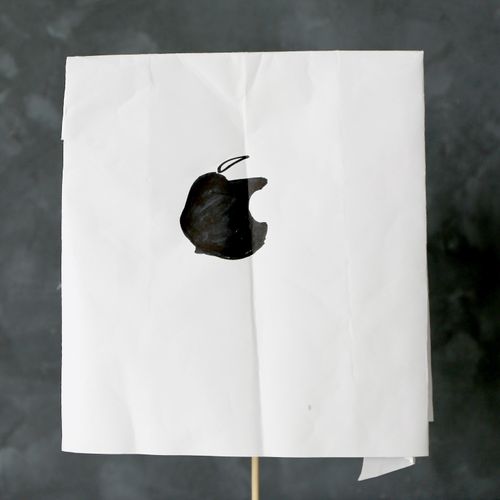 OBJECT STORY ARCHIVE 08 Laptop
"Please free me from you."
Workshop view. In the evening Alissa Dillard rehearsed her production, "Marie Antoinette" with the sculptures.