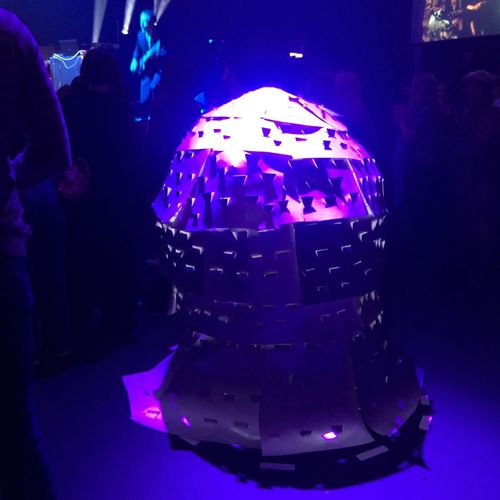 Beat me up Gerrit!
JEWELLERY – LINKING BODIES, GERRIT RIETVELD ACADEMIE, AMSTERDAM
BA 1 and BA 2, 2018

DURATION OF THE WORKSHOP: 5 DAYS
Oyama gave the following assigment:
"Stage actions to communicate.
Set up an event.
Bring physical and emotional distance between people closer.
Use body, your body, someone else's body and express your ideas.
Be honest. Be personal."
'Beat me up Gerrit' was a one-week-workshop that Oyama gave to a group of BA students at the Jewellery – Linking Bodies Department at Gerrit Rietveld Academie. In 2018, the Academie celebrated the 50th anniversary at the Theatre Paradiso in Amsterdam.
Taking the birthday as a ballroom, the assignment of the workshop asked the students to construct costumes / wearable sculptures /adventurous suits that were worn by them at the party, where they were supposed to facilitate something 'special' to happen. The 'special' should have an impact to bring people unexpectedly closer.