HOMES

PICASSO ELEMENTARY SCHOOL, BERLIN, 2019

8 – 11 YEARS OLD
DURATION OF THE WORKSHOP: 5 DAYS

At the Picasso Elementary School in Berlin, Oyama gave a one-week-workshop to students age 8 – 11 years old. Oyama wanted to find out how children of this age group would define what home means to them, which objects make their home, and what kind of narratives they would create based on these domestic objects.
STAGE 01: FIVE SPECIAL PERSONAL OBJECTS THAT HELP MAKE A PLACE MY HOME

Oyama asked the students to think of their five most special belongings that make a place their 'home.'
They then drew their objects with emotional expressions and also made paper puppets of their objects.

STAGE 02: PAPER PUPPET OBJECT THEATRE

Oyama instructed the students to work in pairs. Each group should make a three-minute puppet show that develops with the following plot: a problem arises, magical solutions are found, and concludes with a happy or an unhappy end.
STAGE 03: MASKS MADE WITH RATTAN
The students chose one of their five objects and made a mask of it using rattan, textile, and sponges. The students and Oyama tried to make a performance wearing the masks and enacting their narratives, but they realized they had worked hard enough. They danced and made their photographs instead.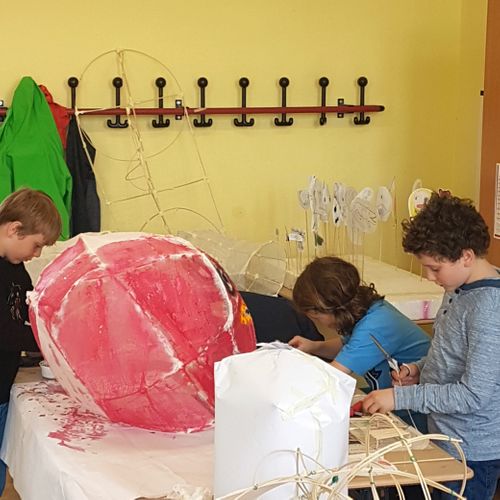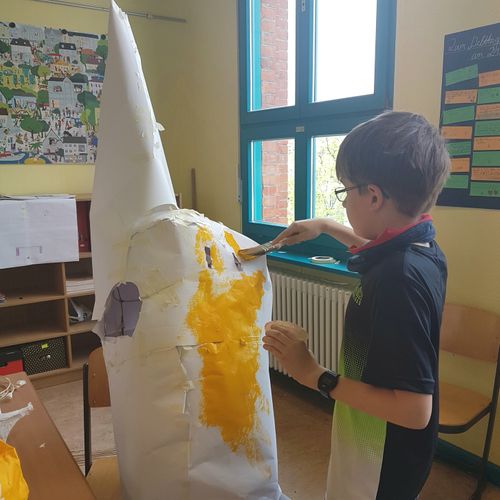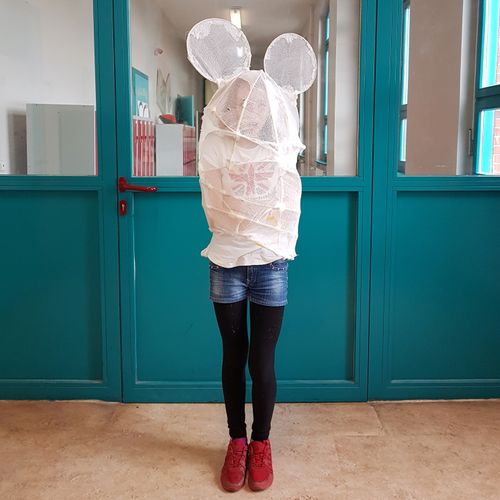 OBJECT STORY ARCHIVE 01 FIVE SPECIAL PERSONAL OBJECTS THAT HELP MAKE A PLACE MY HOME:
Teddy bear, sister, mama, cat
"The place where my mum and younger sister are, that is my home. It is located on Hansa Street in Berlin. My special Teddy also needs to be there at home."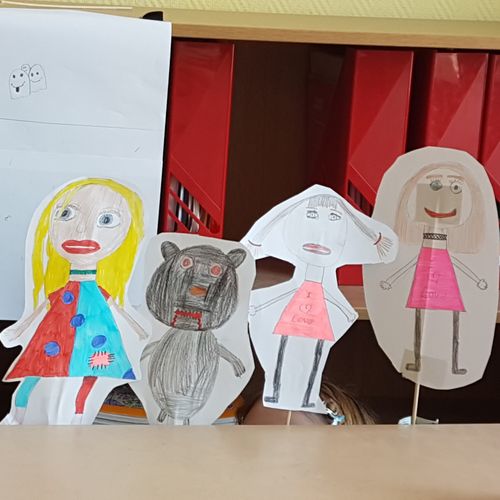 Created Story: "Horror Bear"
"Mum, there was a horror bear!" screamed little Emma.
"You have got quite a fantasy!" said her mum. Maybe that was really Emma's fantasy. Or maybe there was a horror bear.
"Oh, well," said Emma's older sister Line. "I want to play hide-and-seek with you. But only if you want to," she continued.
"Sure! Hee, hee, hee," Emma replied. They played until dinner.
Mum cooked spaghetti for dinner. Mothers all think that children love spaghetti with tomato sauce. Line and Emma actually don't like pasta. After dinner, they all went to sleep.
In the middle of the night, Emma screamed again, "Horror bear!"
OBJECT STORY ARCHIVE 02
FIVE SPECIAL PERSONAL OBJECTS THAT HELP MAKE A PLACE MY HOME:
Two stuffed toys, Question Mark Block and Super Mario Bomber
"The Question Mark Block makes an exploding sound, but I love them both.
Home is a place, where I always return and play with my brother."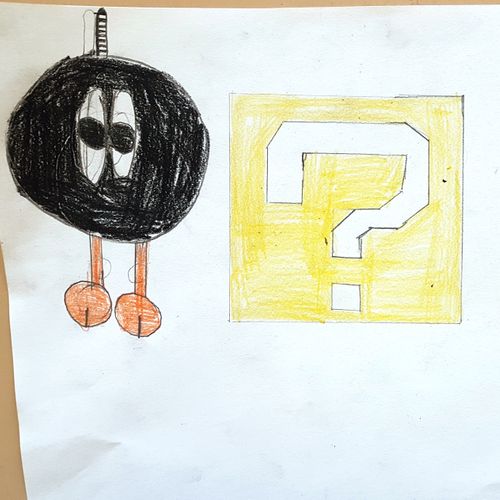 Created Story: "The Craziest Story" Question Mark Block Stuffed Toy

Once upon a time, there was a family named Bunzel. In Family Bunzel there was a mum, a dad, and two children. The older brother was 8 years old, and the younger one was 4 years old.
On one beautiful day, the two brothers fought over a Question Mark Block stuffed animal. A minute later, it ripped. The boys were very sad.
Super Mario Bomber said, "You can repair the Question Mark Block and be happy again."
The boys asked, "How could we repair it?"
Bomber answered, "You need to clear a level."
The boys said, "Sure." Suddenly, they were in the world of video games.
Bomber said cheekily, "You have to win this game to get out of this world."
The first round was easy. But the last round was too difficult for the brothers. They kept on losing. Finally, they won and returned home. At home, the Question Mark Block was no longer ripped. The brothers played with the Question Mark Block and all the other Super Mario stuffed toys together.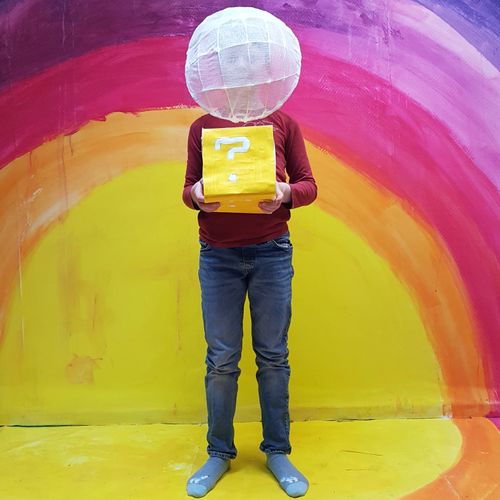 OBJECT STORY ARCHIVE 01 FIVE SPECIAL PERSONAL OBJECTS THAT HELP MAKE A PLACE MY HOME:
Dog, portal, mama, papa, teddy bear, 3 DSXL, house
"My dad is from El Salvador, and my mum is German. I was born in Berlin, lived in El Salvador for one year, and we came back to Berlin, when I was five.
My dog Sarah makes a place my home. I just love her. I also played the main character in a theatre once and I was a dog. At home I play with Sarah and Lego. If I bring Sarah and Lego to my grandma's house, that's also my home."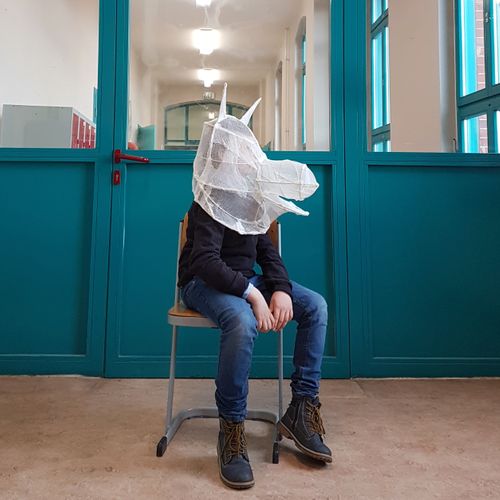 Created Story: "Friendship Against the Power of Evil"
Once upon a time, there was a female dog, who was happy.
All of a sudden a portal appeared on the floor, and the dog fell into another world, where she met a dog. The two dogs became good friends.
The new friend said, "I have been locked into this space for seven years! Can you help me get out of this world?" The two dogs fought against the evil and finally came back to the real world again. They stayed best friends and lived happily ever after.
SPECIAL THANKS: Silke Kästner, Farbraum Project